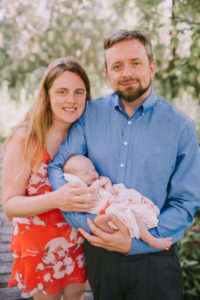 Hello! We are Greg and Cynthia, founders and owners of Angle 42 Web Design.
Based in Lakeland, Florida, we love creating professional and responsive websites with WordPress. We look forward to helping businesses communicate their identity and engage with their clients in order to build their business.
Cynthia is a multi-passionate entrepreneur focusing on helping others.  Greg is a part-time Georgia Tech faculty member who has been using WordPress since 2007.
We have also been married for a few years now, and in 2020 we became proud parents. We enjoy spending our free time hiking along the trails in the area with our daughter and two silly dogs.